Sump Pumps
No one has time to deal with the inconveniences of unexpected clean-up caused by flooding or severe weather. Since your sump pump is key to keeping your home dry and healthy it is critical to keep it in good repair. At Day, our licensed plumbers will expertly install your sump pump system to keep you and your home dry.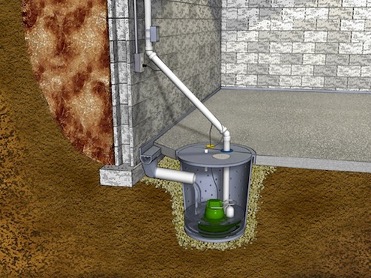 Book an Appointment
We cover all of your HVAC and plumbing needs. Book an appointment with us or give us a call for a free quote.
Testimonial
So for a while I've been noticing some water in the basement not a lot but a little not sure for how long this was going on. Then I look at some other things and there was water slowly leaking in the basement where the kitchen sink drain was.
So I pull everything out from under the kitchen sink and find the chrome drain trap had rotted it and was leaking for who knows how long.
Tried fixing it myself and after a few trips to the hardware store I gave up and called the professionals at Days's Plumbing. Whoever installed the sink and dishwasher did a half assed job. Day's Plumbing did it right and tight. Also I had them replace the bathroom sink trap with plastic as a precaution. Outstanding job and at a reasonable price!
Bathroom Remodel Frequently Asked Questions
Will a DAY designer help me choose all of the materials?
Yes, Your Day Plumbing Coordinator will help you navigate your options and make a choice that fits your style and budget.
Should I have design ideas before I start the renovation process?
Not necessarily, although it is helpful to have a general idea and/or photos of what you like in order to make your decisions easier.
What features should I plan to invest in the most for my new bathroom?
Quality Tubs, Showers and Vanities are usually the ones to give the most thought.
Is there a good alternate to tiling a shower?
Yes, we have various samples of the solid surface shower and tub surround options in our showroom.  These materials are beautiful, and durable and avoid the common problems of leakage and mildew with grouted tile options.
Should I remodel my entire bathroom or do it in stages?
It can be done in stages, depending on your needs and budget.
Get a Free Quote -or- Ask a Question

1410 E. Blue Earth Avenue
Fairmont, MN 56031
info@dayplumbing.com